Iowa Tribe of
kansas and nebraska
The Iowa Tribe of Kansas and Nebraska (ITKN) is a sovereign nation and federally recognized tribe organized under a constitution and bylaws approved on February 26, 1937. We are also known as the Ioway or Báxoje. Our headquarters are located on the Iowa Tribe of Kansas and Nebraska Reservation. The reservation straddles the eastern borders of the lands now known as Kansas and Nebraska, along the confluence of the Nímaha (Big Nemaha River) and Nyisoji  (Missouri River). The Iowa River and the State of Iowa were named after our people.
By the time white settlers first entered Iowa in the mid-1800s, we had moved our villages to northern Missouri due to pressure and incessant warfare in Iowa between the Sioux in the northern and western parts of the state and the Sauk and Meskwaki in the southern and eastern parts of the state.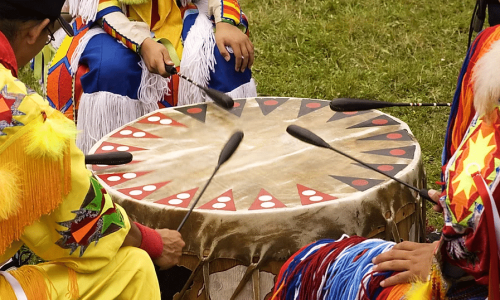 Federal Communications Commission's Emergency Broadband Benefit Available to Assist with Affordable Internet Service During the COVID-19 Pandemic
The Federal Communications Commission's (FCC) Emergency Broadband Benefit (EBB) is available for all eligible households to apply for a subsidy that will assist them with affordable internet service during the COVID-19 pandemic.
The Tribal EBB provides a discount of up to $75 per month towards broadband service for eligible households. Eligible households may also be able to receive a one-time discount of up to $100 to purchase a laptop, desktop computer, or tablet from participating providers if they contribute more than $10 toward the purchase price.