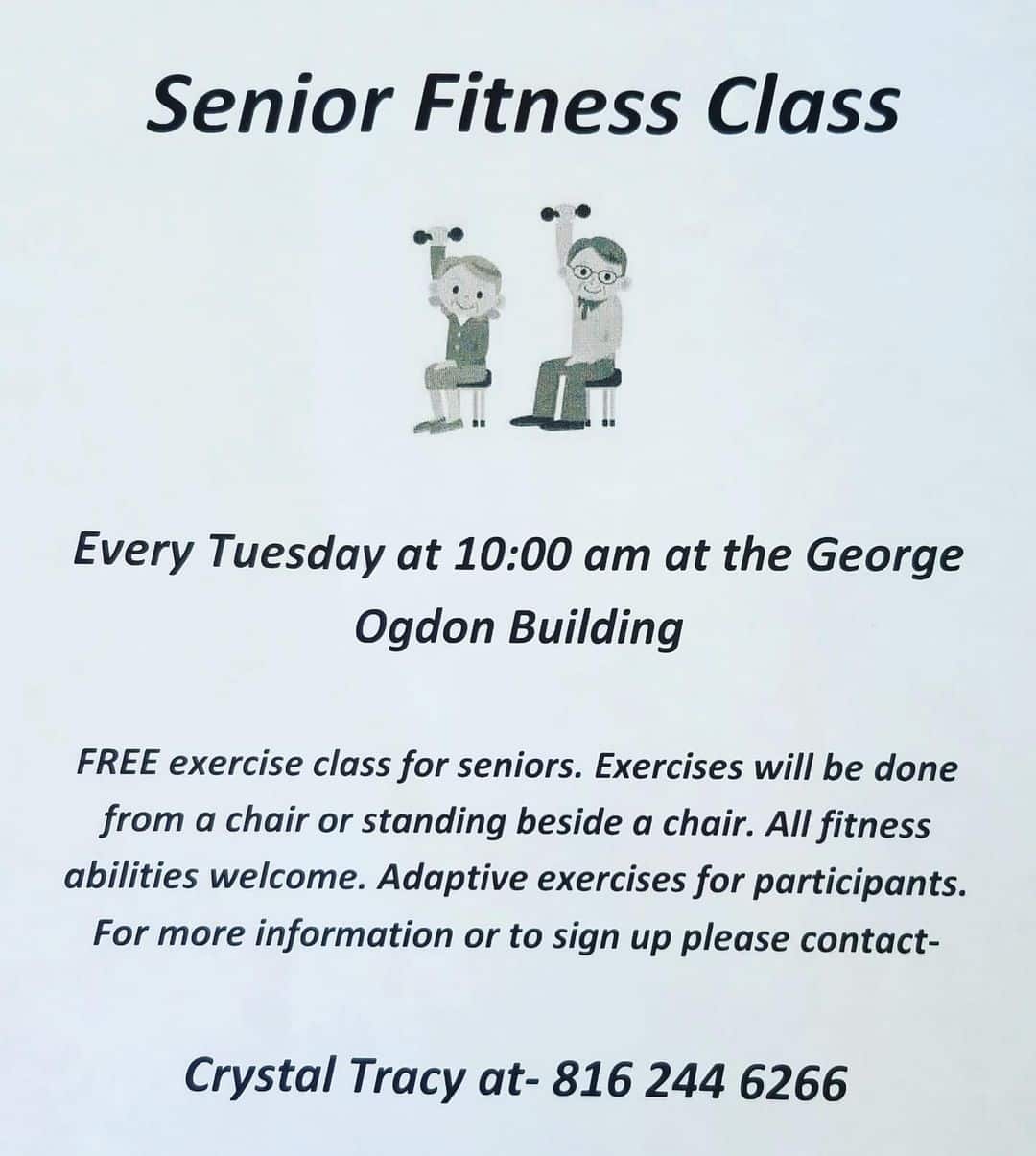 Senior Fitness Class
Please sign up by contacting Crystal Tracy at (816) 244-6266.
The class schedule is subject to change. If you sign up using the number above, Crystal will keep you informed about cancellations and any other changes.
NOTICE: October 11th class will be held at the Boys and Girls Club. The class will return to the George Ogden building the following week.